COFFEE COLLECTION around KANDA NISHIKI-CHO 2017 AUTUMN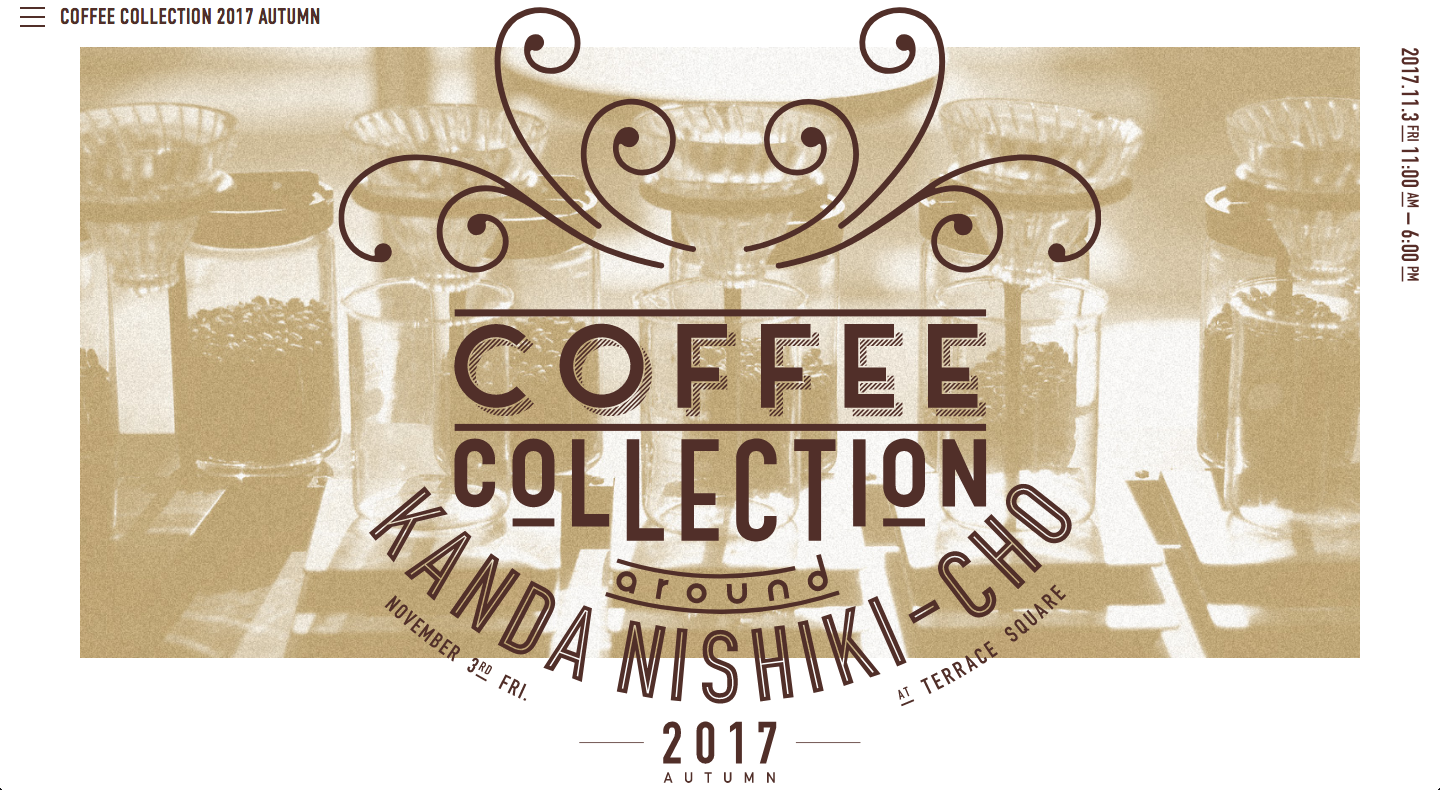 Kanda Nishiki-cho where the real coffee culture takes root, the blissful "coffee collection" where you can taste one of the world's best cups of coffee.
In this time, the barista of 5 shops attracting attention from home and abroad will evolved into a festival where you can "experience" the overwhelming taste and quality of the special coffee that spread the concept of "communication" and "new coffee".





Meet with new coffee places rooted in a city full of creativity, culture and history: Kanda Nishiki-cho.
Locations: Terrace Square, Nishikicho Trad Square, 3-22 Kanda Nishiki-cho, Chiyoda-ku, Tokyo
Dates & time: November 3rd (Friday) from 11:00 to 18:00
Organization: COFFEE COLLECTION Executive Committee
Sponsorship: HARIO Co., Ltd. / Sanseido Bookstore / CafeSnap / Sumitomo Corporation / Yasuda Real Estate Co., Ltd. / Terrace Square / Nishiki-cho Trad Square
Sponsor: Chiyoda Ward / Chiyoda Ward Tourism Association,